PHP Web Development Services
At ArohaTech, we have extensive experience in developing interactive business applications; websites; customized e-commerce solutions; open source implementation and development. Whether you're a small business, start up organization or an INC 500 company, we implement result-oriented PHP solutions for everyone.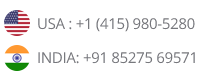 Developing Intelligent PHP Applications

65+ Developers

300+ Clients

2500+ Projects

24x7 Availability
---
Custom PHP Solutions

Converting your ideas into reality, that's the Mantra that we follow at ArohaTech. With over 5,000 hours of development experience, on various PHP frameworks we are developing highly sophisticated and interactive PHP applications.

Our PHP developers are having more than 7 years of experience on Codeigniter, ZF2, Laravel and various other PHP development frameworks used for development of E-commerce portals, Job sites, Enterprise applications and Custom web applications that conform to your ideas.

Laravel Developers

Since its launch Laravel has gathered much appreciation for being the most popular PHP framework. Equipped with easy to use and simple syntax, the development of complex projects is boosted with support from tools and components of Laravel.

Our PHP Laravel developers have been developing custom web applications using this framework since 2012. We possess the potential to bring innovative ideas to life using our Laravel development capabilities.

Codeigniter Development

Our CodeIgniter development team is not just proficient in CodeIgniter programming but also uses this framework frequently to deliver custom PHP applications to our customers worldwide.

If you are looking for Search-engine friendly URLs, MVC based system and a Secured web application, CI is one the best framework choices and ArohaTech is one of the leading CodeIgniter development companies to work with. Connect with us to know more about our capabilities.

CakePHP Application Development

CakePHP is a robust framework used for building feature-rich website and dynamic websites.

As a Leading CakePHP Development Company, We assist start ups and large businesses in building a strong online presence of their business. Our expert CakePHP developers not only have have excellent database skills, but are also expert in HTML5, Javascript Frameworks and Bootstrap.

Zend Development

Zend Framework provides off-the-shelf functionality to shrink overall development time. It is a fully object-oriented framework, allowing us to create functionality that is unique to your project.

At ArohaTech, we develop out of the box applications with improved time-to-market by leveraging the most professional PHP – Zend Framework. If you are looking for experienced Zend Framework developers you are at right place.
---
Open Source Development
World is going Open Source, and we acknowledge this change that has led us to focus on more and more number of Open Source platforms.

Wordpress, Magento, Opencart, Drupal or you name it, we have gained deep programming insights in several PHP based Open Source Content Management Systems (CMS), Shopping Carts, ERP/CRM Applications and various other Enterprise level application platforms. Starting from design, development to deployment of these systems, you can rely on our 5000 hours of Open Source development experience.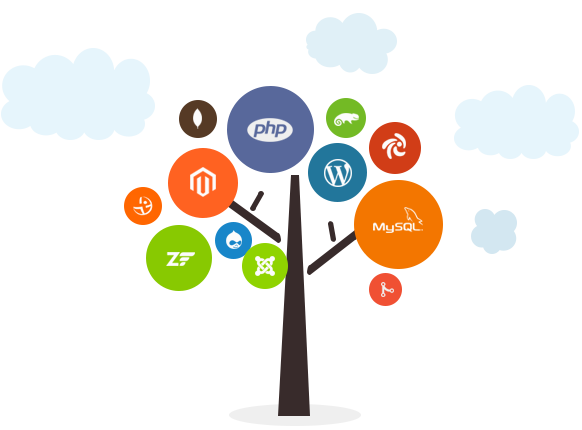 ---
Services
PHP Website Development
PHP Application Development
Customization and API Integration
Opensource Customization
Remote Project Management (PMP/SCRUM)
Hire PHP Developers
Dedicated Offshore PHP Team
Offshore Development Center
Solutions
Job and Freelance Portals
Social Networking Websites
Enterprise Web Applications
Online Store/Shopping Carts
Auctions and Reverse Auction Websites
Real Estate/Property Web Portals
LMS & Moodle Integration
Online Booking Engines