JAVA Development Services
With over 300 customers from startups to large enterprises, ArohaTech is one of the fastest growing Java development enterprise. We leverage latest Java web development tools, frameworks (Struts, Servlets, JSP, JSF, Spring, Hibernate), IDE's, libraries and API's to develop robust and visually rich web applications and software.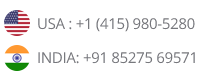 Developing scalable enterprise solutions
Java/J2EE Development

At ArohaTech, we help our customers in building front end interfaces of applications using web based technologies like JSP, Servlets, Spring, SEAM, etc and also take care of designing and implementation of complex middleware tiers using Hibernate and various object access patterns.

Our highly skilled Java developers team has delivered more than 100 successful Java projects in past 6 years. With our Agile development methodology we have helped achieve reduced Cost of Development and Time-To-Market products for our clients around the globe.

JSP Servlet Development

Java Server Pages (JSP) technology is used for developing and maintaining dynamic web applications and websites that are platform independent and can be redesigned easily without affecting the core program or dynamic content.

Dedicated JSP Developers at ArohaTech are expert in programming web applications with separate page logic and separate design layer. We use Java SDK with JSP Servlets and Java beans for Java web development purposes.

Java Struts Framework

Struts is an open source JAVA framework for developing Web Applications based on Java Server Pages (JSP). With it's support for MVC architecture it provides a flexible environment for the JAVA developers.

At ArohaTech, a leading Java Web Development Company, we have extensive experience in working on Struts Java Web Development ensuring that your technology investments improve your overall competitive position and boost the bottom line.

Java Hibernate Framework

Hibernate ORM Framework is a well known open source Java Framework that provides object and relational mapping mechanisms and is compatible with Java Swing, Java Servlet Applications and J2EE Applications using EJB Session Beans.

With over 6 years of Java development experience with small and big enterprises, one can count on our services for object oriented programming and business logic design in Java middle tier.
---
Our Java Competency Center
J2EE Application Development using open source frameworks like Apache Struts, Turbine, Hibernate, Spring etc.
Extensive Product development using Java/J2EE technologies
J2EE application migration to other platforms
Testing of existing Java/J2EE applications including load testing
Designing and implementing complex middleware tiers using Hibernate and various object access patterns
Implementing Web Services based applications (exposing server side components as Web Services and implementing consumers).
---
Services
Java Application Development
Custom Java Development
Java Mobile Applications
Java/J2EE Software Development
Java Maintenance and Support
Hire Java Developers
Dedicated Offshore Java Team
Offshore Development Center
Solutions
Business Web Portals
Secured Enterprise Applications
E-Commerce Stores
Institute Management System + LMS
ERP, CRM, HRM
Online Booking Portals
Point of Sale Systems
Job, Travel and Tourism Web Portals