Mobile Application Development
We understand the growing needs of the market and are ready to deliver all that our customer need, no matter if it is 3G, 4G or futuristic 5G technology or the latest HTML5 web and mobile apps. We have dedicated mobile consultants who are determined to examine market requirements and design something innovative at every stage of mobile application development.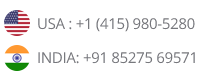 Mobile Application Development
There are native apps for Android, iOS, Microsoft or Blackberry and then we have HTML5 hybrid multi-platform apps, at ArohaTech, we have gained expertise in all these Mobile application development technologies. We have acquired best skills from the market to provide highly reliable mobile app development services at affordable prices, but without compromising with quality.

User friendly

Responsive Design

Optimized for Speed

Outstanding Support
---
Android App Development: Android is the fastest growing mobile platform with millions of user having access to it. Thats why Android app development is in huge demand. ArohaTech has been one of the early starters in the Android development services and has one of best Android development teams.
Our expert Android application developers have several years of experience in mobile application development and have got hands on experience with Android Software Development Kit (SDK), OpenGL,Android Media APIs, Location–based Service APIs and other technologies that are required to build a robust and reliable Android app.
We feel proud to say that our Android app developers have also developed Magento Ecommerce mobile app, that is the first in industry and is highly scalable.
iPhone App Development: The iPhone and now the iPad are the most fascinating next generation mobile platforms. As these gizmos are increasingly in demand, we have strategically moved our focus on highly reliable iPhone application development services.
We have got one of the best iPhone app development team in India that has got expertise in iPhone games development, iPhone Ecommerce App development (eg: Magento Ecommerce Mobile App) and developing various other custom mobile apps.
HTML5 Hybrid Mobile App: HTML5 Hybrid mobile apps are cross-platform apps that can run on almost any mobile platform, and on PC browsers as well. These apps are built on HTML5, CSS & Javascript platform and delivered as wrapped native apps that can be downloaded from iTunes or Playstore like any other native app.
This is the latest technology introduced for mobile applications, and is considered best when you are looking for affordable mobile applications. Since a single HTML5 app can be installed and used on multiple platforms, it saves you thousands of Dollars needed for developing Native Apps for each mobile platform individually.
Its a great pride for our HTML5 developers who has got the skills in developing Custom HTML5 Hybrid Mobile apps using AppMobi and Phonegap publishing platforms. In fact ArohaTech is one of the first few companies in the field of HTML5 Hybrid mobile app development, all along with expert AppMobi developers and Phonegap developers.
Websites for Mobile: Now a great chunk of population is accessing internet and websites through their hand held mobile devices. So its necessary that they get best mobile website experience while accessing it through small screens. This has made a mobile website need of the time.
At, ArohaTech we have got best mobile website developers who can convert your website to Responsive mobile website that will display perfect on any mobile device. The mobile websites developed by us looks great in landscape or portrait mode both, and change itself responsively to best fit in touch phones and user touch actions.
What we can deliver?
Mobile application development is the process by which applications are developed for small, low power handheld devices such as personal digital assistants, enterprise digital assistants or mobile phones. These applications are either pre-installed on phones during manufacture, or downloaded by customers from app stores and other mobile software distribution platforms..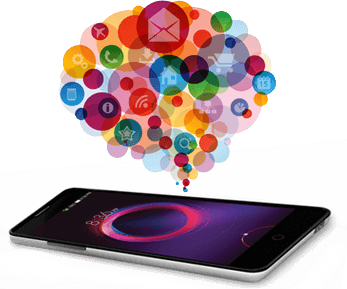 ---