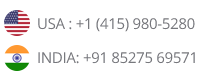 Result driven: Put your business on front stage
Having worked with Shell, Commonwealth Foundation and various small-big enterprises has given us extra edge over our competitors. Our capability to understand almost every business vertical and technical skills to develop any small to highly advanced application has made ArohaTech first choice as software development company in India, US and world-wide.

65+ Developers

Multiple Technologies

24/7 Support

Agile Development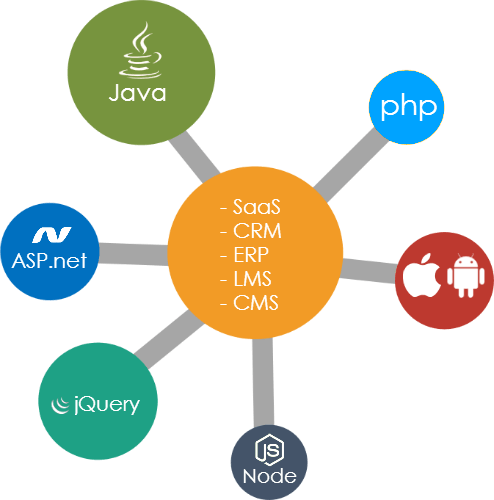 Responsible Development
Software developed with clear goals and properly defined parameters are supposed to take your business ahead of your competitors. At ArohaTech, we precisely take care of your business requirements and develop robust custom software for your specific business needs. Our software consultants and expert developers form best technical mix that ascertains perfect software quality, performance and purpose.
Our Software Development Process
Our custom application development methodologies and commitment to our customers has made us one of the leading development companies in India, with a whopping growth rate of 300% every year. This was all made possible by our customer's faith on our delivery. They have Grown, so we are Growing.
Process
Our diverse experience is a key for delivering highly customized database driven and scalable custom applications. We follow AGILE Scrum and ScrumBan methodology for delivering high end software applications. These methodologies are inherited in our typical development as well as outsourcing environment. No matter if you just need consulting service or development support, at ArohaTech you will experience complete technology world with all desired services delivered under one roof.

Our development life cycle includes various mind driven milestones which are essential for custom tailored software development for your business. Some of these critical steps are:
Life Cycle
Detailed analysis of the business requirements by Software Architects and Business Analysts
Writing user stories in accordance with chosen development methodology (Agile Scrum/ScrumBan)
Identifying bottle necks and pain areas in your business process or your existing software
Mapping business process with your detailed requirements using Business Modelling Strategies
Creating interactive wire frames and technical documents
Software Expertise
Microsoft .Net Software Development
Asp.Net, VB.Net, Sharepoint, Dynamics CRM
Java/J2EE based application development.
PHP Based web application services.
DB: Oracle, MSSQL, MySQL, MongoDB
Big Data and Hadoop
Android application development
iPhone/iPad application development