Node.JS Development Services
At ArohaTech, our Node.js developers make sure that we take off by first creating a prototype, after understanding your requirements. Only once the prototype is approved by you, we get down to real work and start integrating the functionalities one after the other. We make sure that we build the desired app quickly, as node.js enables our developers to reuse the written code and finish the job in half the time as compared to other programming platforms.Hire experienced Node.JS developers from ArohaTech for development solutions, consulting, and more.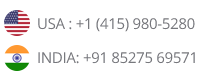 Dedicated Project Manager

Agile Process

Source Code Rights

Outstanding Support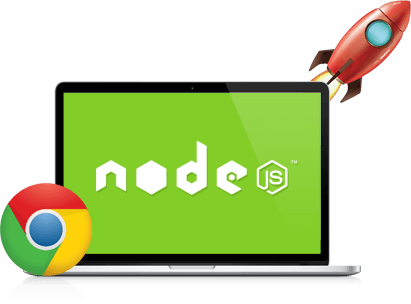 Node.JS - All You Need
Amongst the developers and tech gurus from the Software development industry, Node.js is widely considered as "The Next Big Thing". The list of projects, applications and companies implementing Node.js is increasing by the day, with many big names like LinkedIn, Twitter, Yahoo, Dow Jones, and many more, having embraced it already.
Built on V8 JavaScript engine which makes Google Chrome so fast, Node.js also uses an event-driven, non-blocking I/O model that makes it lightweight and efficient, perfect for data-intensive real-time applications that run across distributed devices.
Services We Offer:
Experienced Node.js developers
Cost effective engagement model
Node.JS API development
Custom application development
Plug-ins development
Portal development
Web/Mobile application UI/UX development using Node.JS
AJAX Development
Node.JS development consulting and maintenance, and more
Comprehensive quality assurance
Why Node.js
Easy to install & Low level API
Reusable code at every level
Shorter parsing time
Build out network applications
Good performance for HTTP and TCP protocols
Rich community of developers
Performance is faster than PHP
Relatively less time for development
High traffic, Scalable applications
Easy to develop real-time systems,chat apps, statistics display