BootStrap Development Services
At ArohaTech we have expertise in providing wide range of bootstrap web development services to clients around the world. With our team of highly skilled resources in Java, HTML, and CSS, we are capable of accomplishing tasks of any complexity in bootstrap development. Bootstrap is enriched with advanced inbuilt features which reduces the overall development time of the website, which in turn has proved itself to be a major advantage of implementing bootstrap.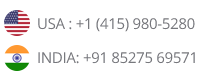 Dedicated Project Manager

Agile Process

Source Code Rights

Outstanding Support
BootStrap Development
Bootstrap is a free sleek, spontaneous, and robust mobile first front-end responsive web design framework for faster and easier development of web apps and websites. Bootstrap which is an innovation of Twitter, is steadily capturing the market with its simple collection of CSS and HTML including buttons, forms, tables, navigation and more. Being open source and responsive such as it can be accessed on laptops, tablets and mobile phones, has made Bootstrap one of the most popular web design framework right now.
Contact us now to learn more about how ArohaTech can help your business in Bootstrap Integration!
Why Bootstrap
Future Compatibility
Easy to Customize
Simple to learn and implement
Simple standardization of HTML syntax
Plug-in integration for jQuery
Cross browser compatibility
Availability of numerous layouts and background
Offered Services
Bootstrap Customization
Bootstrap Version Upgrade
Extend normal CSS to Bootstrap Framework
PSD to HTML Conversion
Highly scalable applications
Application Re-Coding Services
Theme Implementation
Solid flexible responsive layouts
Our bootstrap web design team, with their intense experience can build the best bootstrap web design and web development plan that best suits your business interest. Being a web development services provider, we certainly understand the importance of an efficient website and bootstrap development not only makes the development of your website interface faster, but also makes it more efficient.