Laravel Website Development
Amongst the numerous web application development platforms available in the software development industry at present, Laravel development has earned a place for itself. With its prime focus on rapid development and simplicity, Laravel has been rated as one of the best PHP framework, which provides out of the box features for developing powerful and engaging web applications.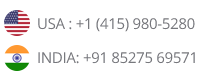 Laravel the most popular and clean framework

Dedicated Project Manager

Agile Process

Source Code Rights

Outstanding Support
---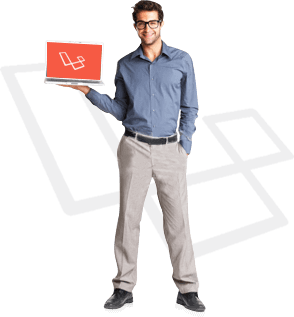 Laravel = Arohatech
Arohatech has gathered much appreciation for being the most experienced Laravel website development company. Equipped with easy to use and simple syntax, the development of complex projects is boosted with support from tools and components of Laravel which allows faster and hassle free development ensuring awesome experience for end users.
---
Go For Laravel Development
With Laravel launched only 4 years back, we at Arohatech have been developing custom web applications using the framework for more than 2 years now. With our experienced team, we are gifted with potential to bring your innovative ideas to life. Our laravel developers have been developing applications with quirky & unique functionalities and features, by implementing Laravel modular structure which makes integration of customizations easier & effortless.
Benefits of using Laravel
Most popular and clean framework at present
All SQL codes maintained in separate model files
Complexities are reduced and tasks more streamlined without compromising core functionality of the applications
Powerful framework to develop robust large scale applications
Powered with built in tools for advanced security
A stable foundation and vast community support
Thoroughly reliable and maintainable
What can we develop in Laravel?
Custom Website for Startups
E-Learning management system
Payment gateway and Shipping module integration
Ad word and banner based exchange functionalities
Social networking communities and website development
Auction and Reverse auction applications
Affiliate tracking systems and affiliate advertising system development
Development of web applications with XML feed
Real estate portal
Online hotel booking and comparison system
E-commerce web based systems
Online CRM solutions