AngularJS Development Services
An initiative of Google, AngularJS is a JavaScript framework which aims at simplifying the Development and Testing of the custom built applications. The platform generates cleansed codes, which leads to the creation of super responsive websites along with prominent views in web applications.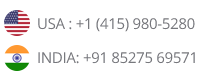 Angular JS for Small and Medium businesses
---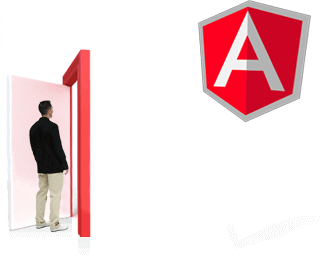 AngularJS Introduction
A couple of years ago developers started using AJAX, and there was a constant need for complete decoupling between client & server to turn HTML into apps. With the launch of AngularJS, which is a JavaScript it became effortless to build enterprise-ready web & mobile apps.For a business that needs interactive websites and apps, a rich JavaScript MVC framework like AngularJS is the best choice.
AngularJS is considered as a complete package, as it is designed to make front end development and testing quick as well as easy as compared to all other frameworks and allows us to have full access over the DOM elements.
---
Go For AngularJS
With our team of skilled AngularJS developers at ArohaTech, we are proficient in providing you with the best solutions for creating simple yet scalable applications with sophisticated features catering to complex business requirements. Our experience and thoroughness with all extensions of AngularJS assists us in creating allusive applications within minimum time. We focus on writing clean codes free from boilerplates by fully exploiting the extensibility features of AngularJS.
Benefits of using Angular JS
Creating apps and websites, made simpler and quicker
Easy maintenance of applications and websites
Enhanced testability of the product
Reusable HTML components
Using two way data binding augmented synchronization between Model and DOM
Accelerated development process through the MVC design pattern
Supports extensive parallel development
Constant support of skilled professionals from Google
What we develop in Angular JS?
Custom widgets
Analytical web based tools
Search engines
Real time maps and location apps
E-commerce portals and Marketplaces
Social networking websites
E-learning management system
Audio and video streaming applications
Text editors
Theme generators
Data analysis tools
Content management tools