Microsoft .Net Development Services
We develop Microsoft.NET applications that differentiates your business operations in this competitive world. ArohaTech is technically sound and strategically perfect choice with dedicated team of ASP.NET developers, Microsoft .NET programmers, Software Architects, and Quality focused web developers.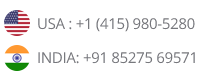 65+ Developers

300+ Clients

2500+ Projects

24x7 Availability
Our In depth Knowledge

Our certified developers have done extensive work in ASP.Net, Sharepoint, VB.Net and C-Sharp. We have developed more than 200 Microsoft .Net based enterprise applications for various Small and Big enterprises. Our expertise in Microsoft .Net development services, open standards and Web services protocols significantly improves the inter-operability of systems that enables hassle-free communication across organizations and platforms.

We deliver comprehensive solutions leveraging the full range of .NET functionality.

Sharepoint Portal Development

Starting from basic configuration (WSS or SharePoint Online) to development of enterprise-wide portal, at ArohaTech we are developing enterprise level SharePoint applications for Fortune 500 companies.

We specialize in creating workflows, capturing data using Microsoft InfoPath forms, automating workflows, and integrating disparate systems etc. Our highly experienced Sharepoint Developers have acclaimed us a name as a leading Sharepoint Development Company.

Microsoft Dynamics CRM

The Microsoft Dynamics CRM software is a complete Customer Relationship Management system with features for managing customers, vendors, suppliers, and partners effectively.

At ArohaTech, we have been engaged in deploying scalable Dynamics CRM solutions in the field of Data Management, Customized Workflows and Entities, 3rd Party Integration, Development and Deployment to web servers.
Services
Hire Dot Net Developers
Asp.Net Web Application Development
Software Application Development
Sharepoint & Dynamics CRM Customization
3rd Party API Integration
Remote Project Management (PMP/SCRUM)
Dedicated Offshore Dot Net Team
Offshore Development Center
Solutions
Intranet Portal Development
Content management System (CMS)
Financial Accounting System (FAS)
Human Resource Management System (HRM)
Customer Relationship Management (CRM)
Online Store/Shopping Carts
Recruitment Solutions
Learning Management System (LMS)
---
Benefits of Choosing Asp.Net
.Net software development offers faster Internet connectivity and offers great compatibility with most operating systems.
.Net web application development design offer high security and best service in terms of connectivity.
Deployment is easy and comparatively less work force is required for managing the .net web applications.
With the help of user friendly interface and better business logic, .Net web application development provides the users with the power to process the servers.
Use of various web services XML, SOAP, WDSL etc can be considered as the best methodology to handle the connectivity among users in the network and smart devices.