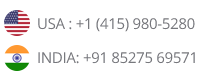 ArohaTech Ranked 362nd Fastest Growing Technology Company in APAC on Deloitte's 2016 Asia Pacific Technology Fast 500
---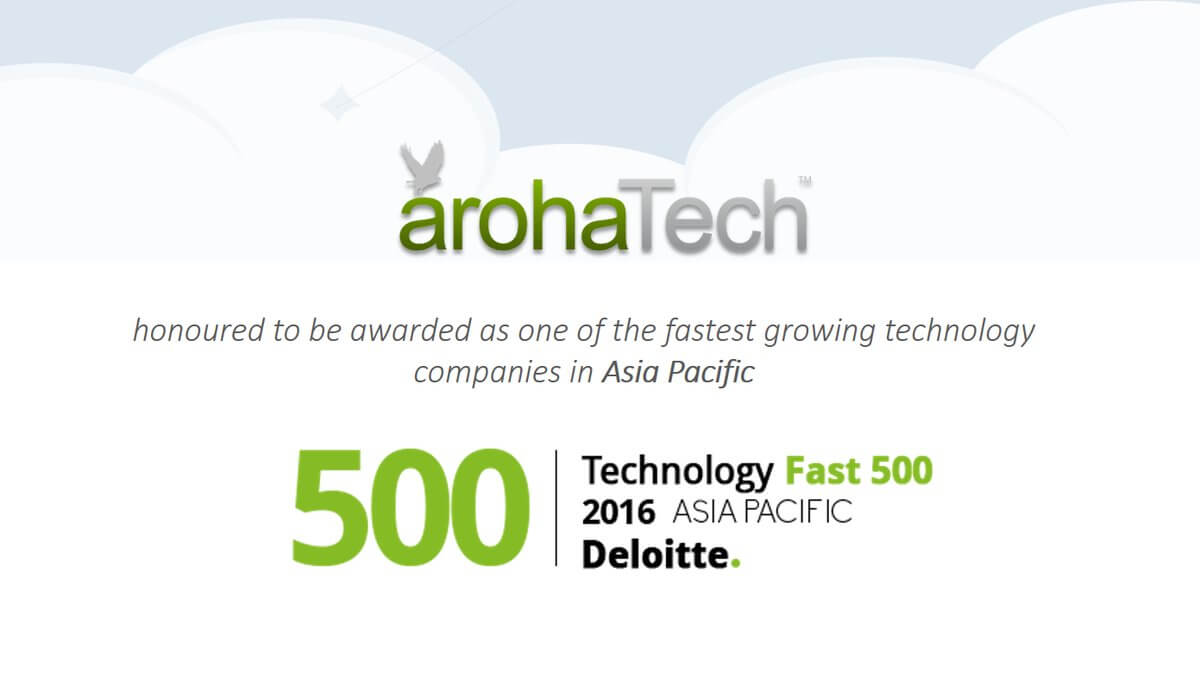 ArohaTech Deloitte Award
ArohaTech(ArohaTech IT Services Pvt. Ltd.), a global leader in web and mobile application development services for small-to-medium business and an emerging player in BI-AI driven activity management domain, today announced that it ranked 362 on the Deloitte Technology Fast 500™ Asia Pacific 2016 program, an annual ranking of the fastest growing Asia Pacific companies in the software and hardware tech sectors, clean technology, media, communications and life sciences. Earlier this year, ArohaTech was ranked 41 on the Deloitte Technology Fast50™ India 2016 program.
---
"It's gratifying to be acknowledged in this way for the progress we've made in past few years," said Nishant Tyagi, Founder and CEO of ArohaTech. "As an IT services company, we began, as many software start-ups do, by exploiting our people-cost advantage, but we quickly realized this advantage would not sustainably outweigh the inherent disadvantages of outsourcing. So our emphasis has been on the long term, on attracting a team of highly-competent people, moving on to new technologies and building trust with our clients."
He also said that, "Over the last 7 years, as we've looked for system to support our clients, it's become clear that available activity and workflow management systems are stuck in a niche-oriented paradigm, and the clear need is for an enterprise-wide next-generation solution that can radically improve the way the whole business manages day to day activities. So that's where we're going, and we're now looking for capital to fully take advantage of this exciting opportunity."
Nagesh Pathak, CTO added, "The decision to upgrade our technical capabilities and introduce leading-edge technologies such as React JS, Node JS, data analytics and artificial intelligence into our skill set, has not only enhanced our services business, but has also positioned us perfectly for this move into product development."
"Enterprise application development is, by its very nature, a challenging process, because it's the translating of people's ideas into bits and bytes, and you cannot solve the inbuilt challenges of this industry by simply throwing people at them. On the contrary, you make things worse. We're very excited about this opportunity to do it the right way - not only to help us better manage our client projects, but as a logical foundation for the very applications we're custom-building for those clients, here in the US and worldwide. We'd like to thank Deloitte for recognizing our market success; this award will further stimulate our national and global reach," said Robin Retallick, Head of US Operations.
"Our Asia Pacific Technology Fast 500 winners demonstrate how new technologies are shaping the way we live and work, using innovative solutions to transform business models and simplify the lives of the consumer," said Toshifumi Kusunoki, Deloitte Leader, Technology Fast 500 Asia Pacific. "The Asia Pacific Technology Fast 500 rankings always instill confidence in the TMT sector in Asia Pacific, as companies in the region continue their rapid pace of innovation. In particular, the region's advances in mobile, e-commerce and social media create a ripe environment for continued disruption of technologies that will shape the future."


About Deloitte's Technology Fast 500™
The Deloitte Technology Fast 500 is the pre-eminent technology awards program in Asia Pacific, and now in its fifteenth year, it includes nine Asia Pacific locations: Australia; China (including Hong Kong); India; Japan; South Korea; Malaysia, New Zealand; Singapore and Taiwan. Combining technological innovation, entrepreneurship and rapid growth, Fast 500 companies -- large, small, public, and private -- span a variety of industry sectors from software to biotech. Fast 500 companies play in the SaaS, cloud computing, data analytics, and mobile sectors and are transforming the way we do business today.
The full list of winners of the 2016 Asia Pacific Technology Fast 500 can be found on http://www.deloitte.com/fast500asiapacific
About ArohaTech:
ArohaTech is the leading IT company providing development and consultancy services to its clients in US, Australia and European region. Being a market leader in mobility apps, web apps, enterprise apps, business Intelligence and machine learning, ArohaTech helps small to medium businesses achieve their goals with turnkey solutions.
ArohaTech was recognized in 2016 in the Deloitte Asia Pacific Fast500 Company ranking of the 500 fastest growing technology companies in the Asia-Pacific (APAC) region, and ranked 41 in their top 50 in India. ArohaTech is an ISO 9001-2008 certified organization and also a certified Exporter of Services from India.
Founded in 2009 and headquartered in Noida, India, ArohaTech also have an office in California, USA.
With over 0.5 million hours of cumulative work experience, ArohaTech has the expertise and bandwidth to offer a full spectrum of web and mobile application development services as needs develop within the client organization. ArohaTech's domain knowledge, business transparency, innovative service delivery processes and white labelled resourcing model, make it an ideal onshore and offshore development partner for many IT companies around the globe.