Why you should choose Magento as your next platform?
Magento is an open source platform that has recently been gaining immense popularity in ecommerce field. There must be some solid reason as to why many people love this platform and are going to Magento e-commerce Company to develop a Magento website. So, if you have just entered the ecommerce field and are wondering about what platform to use for this field then your answer would simply be "Magento". Here the main question arises. Why should you bother to use Magento as your ecommerce platform? What differentiates Magento from other ecommerce platforms? Here are some of the reasons why you should deviate from choosing other ecommerce platforms towards Magento platform.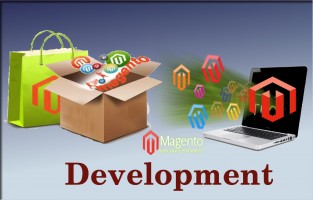 Free yet has all the features:
The first thing that you should know about Magento is that it is absolutely "FREE". You won't have to pay to use this platform. Now, you might think that it does not have all the features just because it is free. Well sorry to say, but you are absolutely wrong. You are bound to be impressed by the various features that Magento has to offer, despite being 100% free. Even most paid platforms won't be able to provide the type and amount of features that Magento offers without any cost.
Suitable for all kinds of products:
The Magento platform is suitable for all kinds of products. So, it does not matter whether you are preparing to sell t-shirts or eBooks or other kinds of products. You can ask Magento Development Company to build a suitable website for you.
Accepts various payment methods:
Since you will be running an ecommerce business, you will need to have reliable and flexible payment methods from where you can receive payments from your customers. When you offer a payment method to your customers, you will need to make sure that you offer a variety of payment methods because it is not necessary that all the customers use PayPal only or use credit cards only. Thus it will be much easy for you as well as your customers, if you have a variety of payment methods. Besides you need to be able to accept payment from all over the world, if you plan on selling your products in international level. These features can be offered to you by Magento and you can ask the Magento Development Company to perform some Magento customization as per your requirements.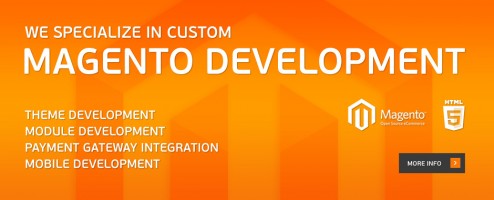 Constant update:
In this technological world, things can get pretty old after some time. So, it has become a necessity to bring something new and exciting. This is same for an ecommerce site as well. Otherwise, you might lose your customers to other ecommerce site who are keen on updating and bring something new. To prevent this Magento E-commerce Company offers update from time and to time and you can easily download and install these updates in your website.