Top 8 Magento Payment Gateways
So, after investing a lot of time, effort and money, you're just about to get your e-commerce portal up and running. You've listed hundreds of products and rolled out irresistible introductory offers. Now all you need to do is announce a formal launch of your ecommerce store.
But before you launch your website, we suggest you to ask yourself this question: Could you be ignoring the most important aspect of an online business, in pursuit of getting the appearance and user interface right?
Yes, you could be.
Running a successful online business requires more than a great looking e-commerce website. One of the vital elements of a successful online business is a secured payment gateway. It processes online payments and protects account details by encrypting important information.
Not integrating a secured payment gateway is not just a case of bad customer service. This could cause an irreparable damage to your online reputation. Choosing the right online payment system is important. If you've got a Magento website, here we suggest you top eight payment gateways:
1. PayPal
PayPal is considered one of the fastest and most secured online payment gateways. What makes it a preferred online payment system is free installation. It only charges a nominal transaction fee. It works almost in every country in the world and supports most languages & currencies.

2. Google Checkout
The omnipresent tech giant also offers an online payment system which rates high on security index. It gives a tough competition to PayPal by offering plenty of benefits to attract merchants. It's fast and highly efficient as it allows users to purchase and pay through an account connected to their Google profile. There's no installation fee and Google charges nominal fee per transaction, which further goes down when sales volume increases.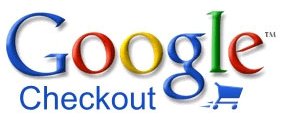 3. Authorize.Net
Authorize.Net got immensely popular in the late nineties. Since then it's been one of the most preferred online payment gateways. The setup fee is $49 and monthly fee is $25 only. It also charges 2.9% + 30ȼ per transaction. The package includes advanced fraud detection suite, automated recurring billing, sync for quick books & customer information manager and a mobile app.
4. Amazon Payments
The wholly owned subsidiary of Amazon.com provides users a smooth checkout experience. With no setup, monthly, fraud protection and cancellation fees, it's extremely popular among businesses of all sizes, from start-ups to large enterprises. It charges 2.9% + $0.30 per transaction. Its users swear by its fraud protection.

5. 2CheckOut
2CheckOut accepts payments globally through credit cards, debit cards and PayPal. For companies doing $50k monthly business, it charges no setup fees, no monthly fees and no fraud protection fees. It only charges per transaction fee. For 2CheckOut currency conversion incurs 2-5% above the bank exchange rate.

6. Braintree
With a single integration, Braintree allows you to accept payment through PayPal, Android Pay, Apple Pay, Bitcoin, Venmo and whatever is next. It claims to offer the fastest mobile checkout. With no setup & monthly fees, you just have to pay for the transactions processed. However, for each incident, chargeback's are charged at $15.

7. Wepay
Wepay allows you to process payments under your brand name with zero risk. The service is just apt for marketplaces, SMB platforms and crowd funding platforms. There is no setup cost and monthly fees involved with refunds processed free of charge. You never lose money on chargeback's, disputes and account takeover attacks. The transaction fee is 2.9% + 30ȼ per transaction.

8. PaySimple
As the name suggests, the service streamlines your billing and accepts payments anytime, anywhere. You can accept credit cards and eChecks on your iPhone or iPad. It allows customers to add an extra commodity to their shopping cart or an account by using the mobile app. They don't have to go through the entire process again. It captures touch signatures, generates electronic invoices and sends e-receipts. It's all automated.
The best part is that it also offers a free demo. Once it expires, you can choose a solution that best suits your needs.
Apart from these 8 Magento payment gateways, there are many others that offer secured services. Look for the one that fits your budget, ensure complete security and meets your short and long term business objectives.