Online shopping compatibility for tablets: How to optimize sites
The growing popularity of mobile and hand held devices is throwing open new opportunities for e-commerce. According to a latest estimate, mobile commerce sale is set to reach $31 billion from the current level of $6.7 billion. Breaking through the confines of the traditional web and desktop platform, m-commerce has today embraced the mobile and social networking framework. Companies have to redesign their strategies to keep pace with this changing scenario.
Mobile devices have their unique demands as far as Magento  E-commerce Company  is concerned. The biggest challenge is the screen size of these devices. The limited space availability calls for designing responsive websites which are optimized for hand held devices. As shopping is an involved process, it is important to keep the convenience factor is mind while designing m-commerce websites. Features like easy navigation, bright display and so on are important to ensure an effective m-commerce site.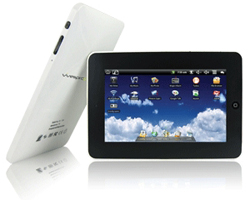 However, there is a lot which still needs to be done for making websites ready for the hand held platform. A web page can take eternity to load on hand held devices which can be very irritating for a visitor. Then there is the proverbial issue of small buttons and cluttered text. The Internet marketers have to take cognizance of these limitation to make on line shopping a wonderful experience.
The first step in this endeavor is designing crisp websites which are not overflowing with space guzzling images. The content also has to be modified to suit the requirement of hand held devices. Content Management Systems( CMS) tools like Word Press Development Services can be used to dish out suitable content for mobile devices. A compact website is equipped to perform well on the mobile platform. There is no one right way of optimizing websites for tablets. While most of the companies prefer designing a mobile ready website a better way would be to include steps in the initial algorithm which makes it possible for the website to adapt to different platforms.
A website designed for e-commerce sites should also provide secure payment options for the suer. The security aspect becomes even more important in case of hand held devices, given their portability. The opportunity in m-commerce space is huge and new platforms like social media marketing are knocking on the door. With a focused approach the huge potential of mobile devices can be tapped profitably.