How to find affordable Web Design Company for small business?
All kinds of business need at least some kind of web presence these days. Without a proper web presence a business can expect to get customers these days because people now-a-days search what they want through the web. So, for that you need to have attractive and informative websites. These websites will be like an introduction of your company to the customer. As you all know, the first impression has to be a good one if you want your business to prosper.
Thus for that you need to hire a web design company. You might have guessed by now that developing a website or web application can be a bit expensive. Some companies charge very high amount whereas some charge bit less amount. If you are a small business and do not want to spend a lot in the web design then you can find some affordable website development company. Here is trick as to how you can do it.
Reviews are a way to know if the company is good: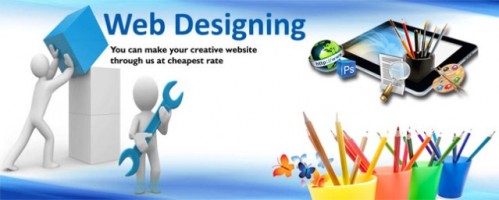 A company will get a good review if the client is satisfied with their work and if the company has done the job well. If it has not then the company will get a bad review. Review is like a window to see if the company does a good job as per the clients' requests. If a company has offered low price and has maximum number of good reviews then your search for affordable web design might have just ended whereas if it has a high number of bad reviews then you find want to find another company.
Look for hidden charges:
Some web designing companies might offer you low prices to attract you and later on might throw some charges that were kept hidden from you. At the end you will have to pay those charges because you had already asked for their services. So, to reel away from such schemes you should have a good look at the packages that are offered by the affordable website development company and make sure that there are no charges that are hidden anywhere.
Hire a novice:
Now this tip might seem to be a bit awkward to you, but you have to keep in mind that you can easily negotiate price with the newcomers rather than with the ones who have established themselves. If you hire a new company or graduates, then there is a high chance that you can make them work in low price because they need this work. You might want to see some samples of their work before you hire them, just to be in safe side. Above are few of the tips as to how you can find affordable website design for small business.